Heavy Duty Current Collectors are of fully Articulated Design.
This provides multi axis degree of movement thereby allowing compensation of machine motion tolerances and installation variation.

Spring Loaded unit provides positive pressure contact with conductor, thus ensures uninterrupted power transfer during motion.
Variety of designs for different applications and site conditions.
D Type Current Collector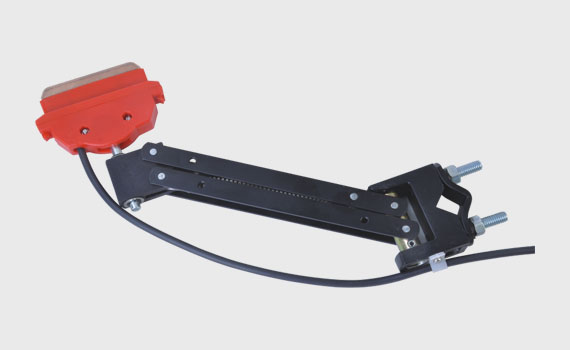 60 Amp. to 125 Amp
M Type Current Collector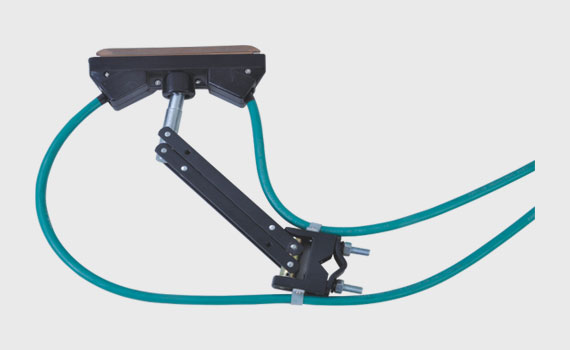 160 Amp. to 400 Amp
1
Current Collector Type
"D" Type
"M" Type
2
Currant Rating
125 Amp
250 amp
3
Collector Movement Horizontal Vertical
+260
+60
+260
+60
4
Mounting Bracket
19 sqmm bar
25 sqmm bar
5
Mounting Distance From Conductor Contact Surtace
127 MM
127 MM
6
Construction
1 Pole
1 Pole
7
Sintered Copper Shoe
125 Amp.
250 Amp.
8
Shoe Holder
Nylon
Nylon
9
Structure
Metallic
Metallic
10
Two Collector in Tandem to be used for Higher Currents & in Expansion Assemblies
MAINTENANCE COST : No periodic maintenance is required. only consumable item is contact shoe.